Combating COVID-19: Answering the Call around the World
July 8, 2020
"Time is of the essence," Marlou Madrio wrote in a recent Facebook post. "There are only 1,253 commercial ventilators in the Philippines, 153 of which are in Metro Manila. We are 105 million Filipinos with only an 89,000 hospital bed capacity." Madrio, an alumnus of Don Bosco Technical...
Read Full Story
Safeguarding the Health of Homeless Youth
July 8, 2020
"We know what it means to be in quarantine, to be afraid to go out on the street, to see people die during the epidemic. We lived with Ebola." These are the words of Father Jorge Mario Crisafulli, director of Don Bosco Fambul in Freetown, Sierra Leone—an organization that served on the...
Read Full Story
A Volunteer's Story in Timor-Leste
July 8, 2020
Before converting to Catholicism as a young adult, Keith Collins may never have given a thought to the phrase, "finding Christ in the face of a child." After heeding the call to volunteer with the Salesian-affiliated Cagliero Project last year, however, this now-retired mechanical engineer...
Read Full Story
Hands-on Solutions to a Challenging Issue
June 3, 2020
Their hands once clenched weapons. Today, they extend hope. Guided by Father Jesús Bolaño at the Don Bosco Vocational Training Center in Cali, Colombia, these former child soldiers are now making face masks to help prevent the spread of COVID-19. Initially, these young men and women arrived at...
Read Full Story
Feeding the Multitudes Amid Lockdown in India
June 3, 2020
On March 25, 2020, India's government placed the country in full lockdown in order to address the looming threat of COVID-19. By most accounts a necessary response, the decision nonetheless gravely affected those who were already living in adversity. Immediately, Salesian missionaries leapt into...
Read Full Story
An Oasis of Opportunity for Youth
June 3, 2020
With more than half its population under the age of 15, Eritrea is perhaps one of the world's "youngest" countries. Yet it's also one of the poorest. Hindered by an inadequate educational system and few employment opportunities, most residents rely on subsistence farming in order to...
Read Full Story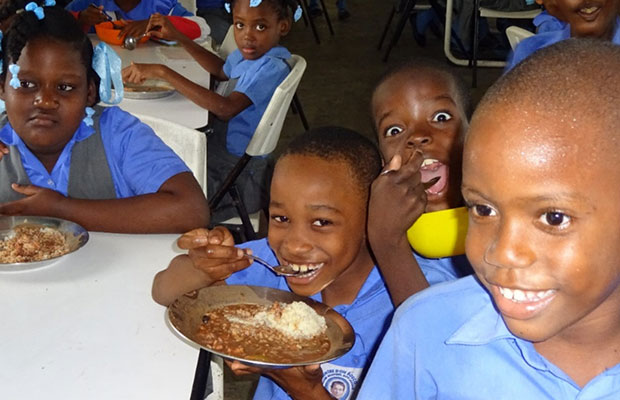 Small Miracles, Immeasurable Impact
May 14, 2020
Each year at this time, Salesian Missions launches the Loaves and Fishes campaign—which leverages the power of our global partnerships and the generosity of our donors. The value of donated relief goods such as food, clothing and medicine is multiplied fourteen times over. Support for this...
Read Full Story
Matching Education with Market Need
May 14, 2020
Nearly 40 percent of Cameroon's 25 million residents live below the poverty line—and every day, almost 4 million face food insecurity. Just outside the capital city of Yaoundé, an updated, state-of-the-art training program run by Salesian missionaries promises to address these challenges—by...
Read Full Story