Critical Health Care Changes Lives
August 9, 2019
Young Nataly could have died from the tumor growing undetected in her left leg. Fortunately, her aunt's foresight led this 17-year-old to a health clinic run by Salesian missionaries in Quito, Ecuador—and she now walks without pain, grateful for her second chance. Born in Pesillo, a rural...
Read Full Story
Planting Seeds of Hope in Argentina
August 9, 2019
"Dreaming big" isn't typically something that youth in Rodeo del Medio do. In this rural agricultural community of just over 12,000 people, where employment opportunities are few, students often see little point in studying or remaining in school—an attitude that fuels the kind of prolonged...
Read Full Story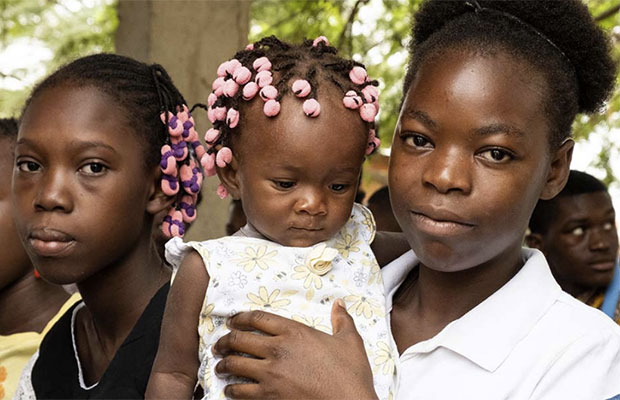 Helping Girls Reclaim their Futures in Angola
August 9, 2019
They are sisters in misfortune: the hundreds of orphaned, abandoned and abused girls and young women living on the streets of Luanda, Angola. Surrounded by garbage, dust and the harsh realities of having to search for food while fending off gangs, traffickers and violence, it's nearly impossible...
Read Full Story
So That It May Not Happen Again
July 10, 2019
It's impossible to see, or to understand, the deep emotional scars hidden behind their stoic expressions. And yet, for those who survived an exceptionally brutal civil war in the Ivory Coast, the lasting traumas of their experiences remain far too real. In Duékoué, our Salesian missionaries...
Read Full Story